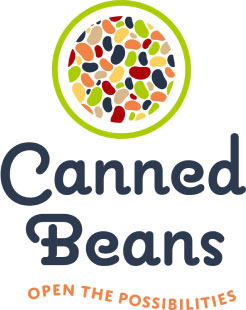 What could be
simpler and more
inspirational than
opening canned beans?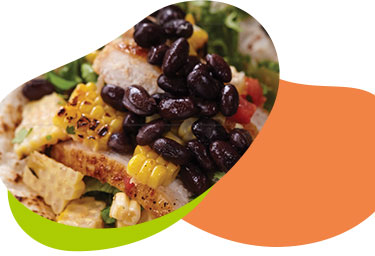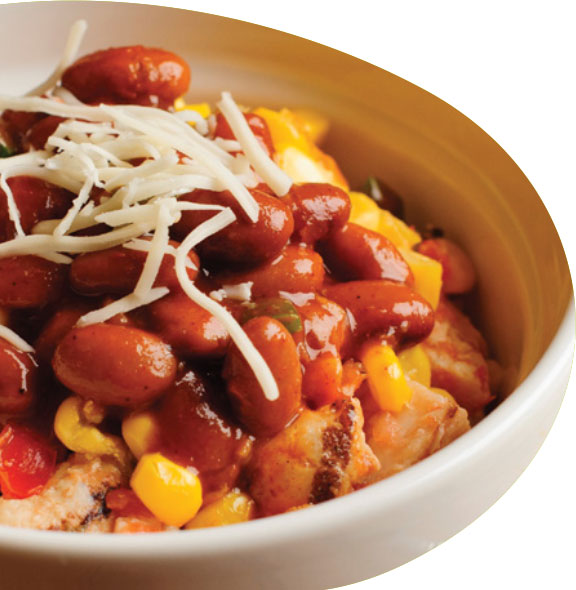 beans have been a staple in pantries around the world for centuries and canned beans are a great choice for today's healthy-minded consumers looking for great tasting, convenient solutions.
An excellent source of fiber and packed with protein, beans are nutrient-dense. Among the varieties, they may contain many nutrients that are important for a healthy diet include (among others) iron, potassium, calcium and magnesium.
With gluten-free, dairy-free, and vegetarian options, canned beans are ideal for today's varied diets.
Beans' high fiber content and low-glycemic index means they are great for people with diabetes. In fact, the American Diabetes Association refers to them as Superstar Foods!
Canned beans make it easy to add more plants to your diet and reduce meat intake, lowering daily caloric and cholesterol intake.
And, canned beans save time and money, too. They are extremely affordable, always in season and always ready to use.
When thinking canned beans,
the opportunities are endless.
Brought to you by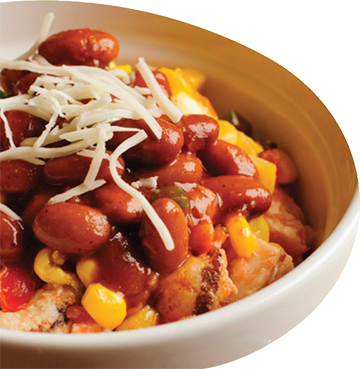 When thinking canned beans, the opportunities are endless.
Brought to you by


Health and Nutrition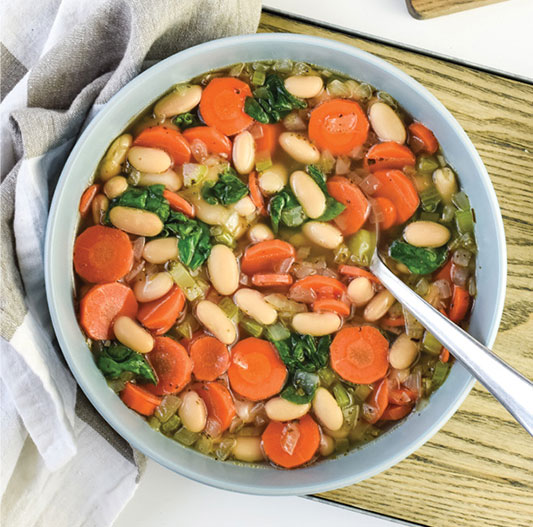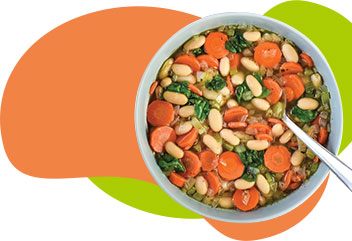 IN 2020, CANNEDBEANS.ORG EXPLORED THE UNDERSTANDING OF THE HEALTH BENEFITS OF CANNED BEANS AMONG REGISTERED DIETITIAN NUTRITIONISTS (RDNS) COMPARED TO CONSUMERS.
This study was replicated in 2022. The good news is RDNs have learned a lot over the last couple of years about the health benefits of canned beans!
Given what they know about their health benefits, RDNs are much more likely to consume beans weekly than consumers. And, when RDNs consume beans, they most frequently choose canned beans.
The number of RDNs who say consumers should eat more canned beans doubled in the last two years, up to 36% from 18% in 2020. And, today, 80% of RDNs say they recommend canned beans to their clients, up from 75% in 2020.
While RDNs are increasingly knowledgeable about the health benefits canned beans, there is still a huge knowledge gap between what they know compared to consumers. Help your clients understand how canned beans can help improve overall health and help manage weight. One tasty bite at a time!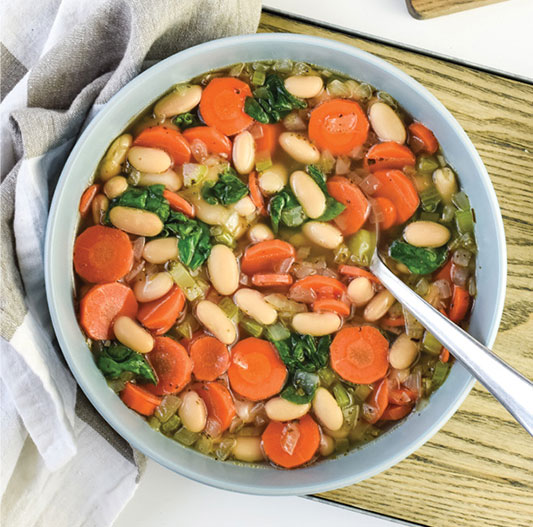 Open the Possibilities. And Close the Gap.
MOST RDNS EAT BEANS AT LEAST WEEKLY
MOST CONSUMERS EAT BEANS A FEW TIMES A MONTH.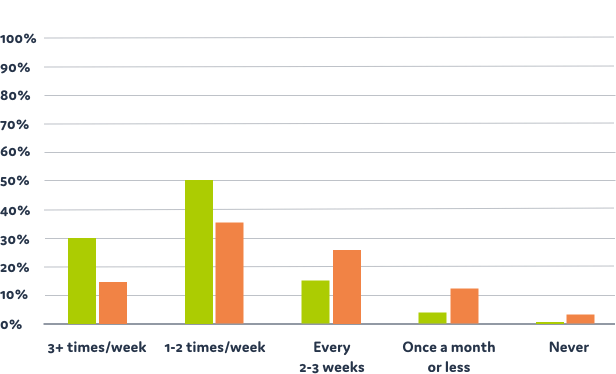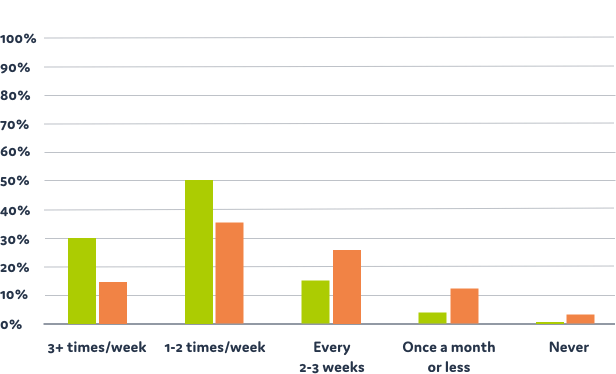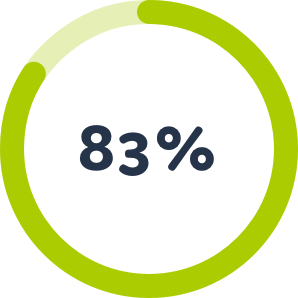 RDNs who consume beans always or often choose canned beans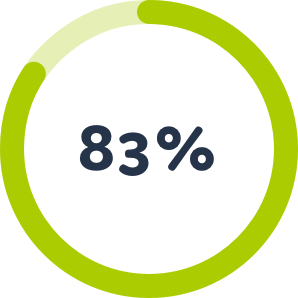 RDNs who consume beans always or often choose canned beans
Consumers are missing out.
Learn more about canned beans and nutrition.

Plant-Based Diet
RDNS FREQUENTLY RECOMMEND PLANT-BASED DIETS TO CLIENTS, WITH 91% SAYING THE DO SO SOME OR MOST OF THE TIME.
Canned beans make it convenient and delicious easy to add more plants to the diet. In fact, they are the #1 food RDNs recommend as animal protein substitutes, with 96% saying they recommend beans as a meat replacement. Consumers, however, are not yet on board, Just over one-third (37%) of consumers follow a plant-based diet or are trying to add more plants in general. Remember to tell your clients how well canned beans fit within plant-based and plant-forward diets!
Learn more about canned beans as part of plant-based diets.
RDN Recommendations

of RDNs recommend beans as a meat replacement
of consumers follow a plant-based diet or are trying to add more plants in general
Consumer plant-based diet attitudes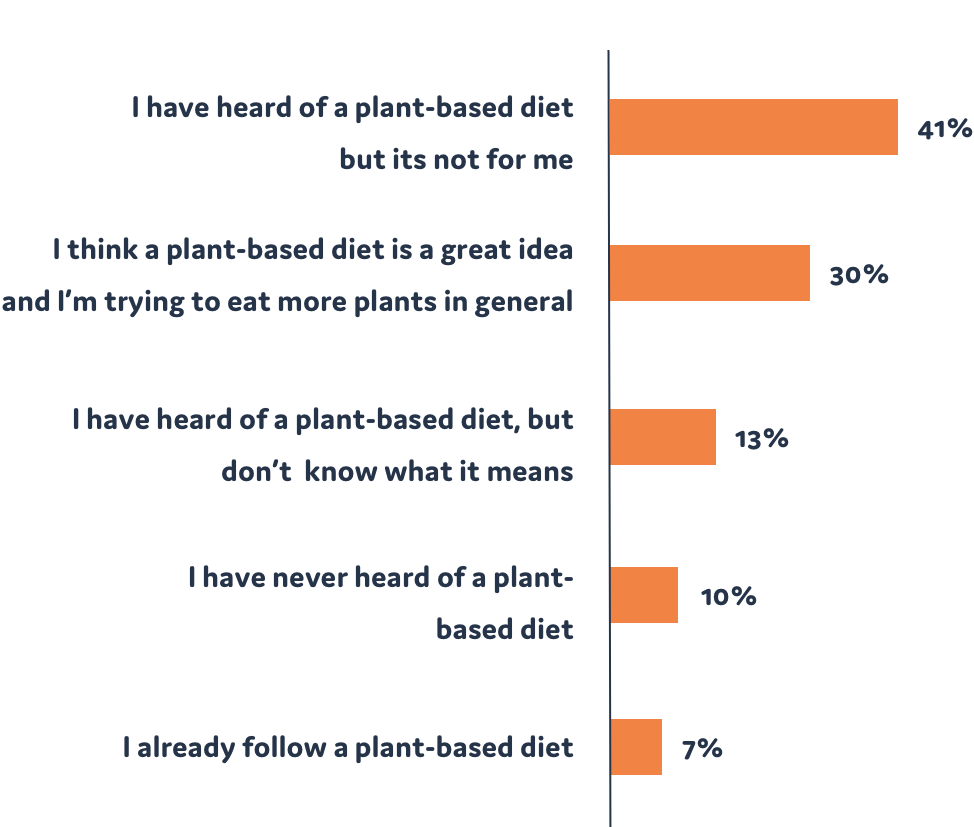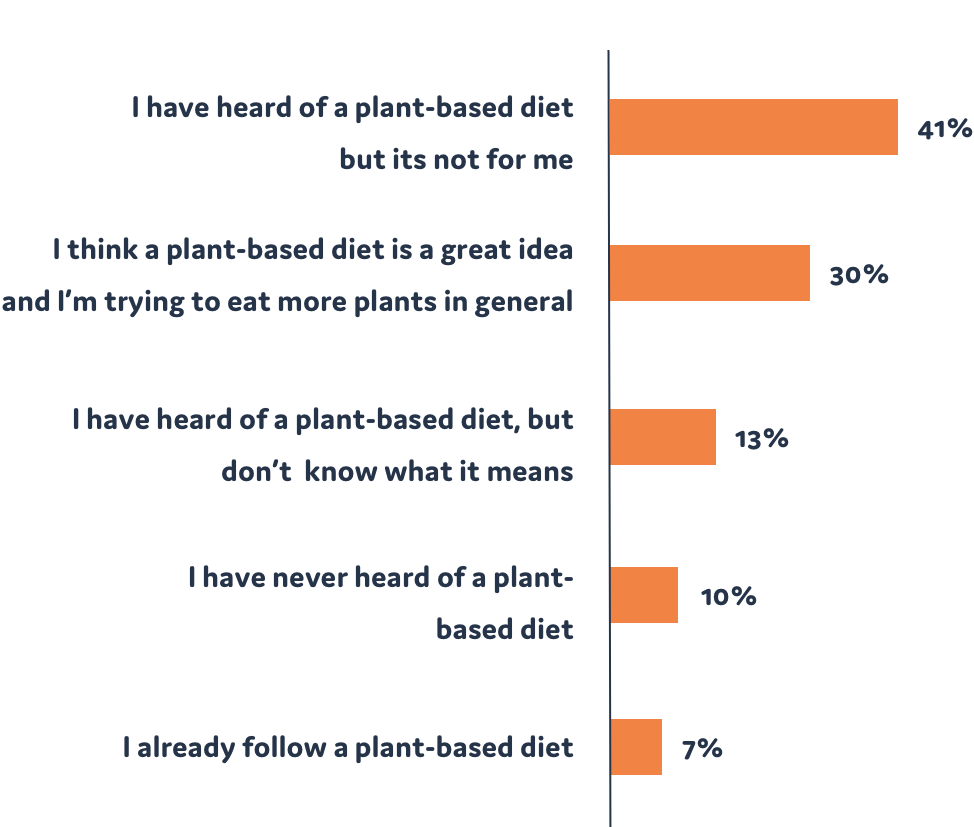 Learn more about canned beans as part of plant-based diets.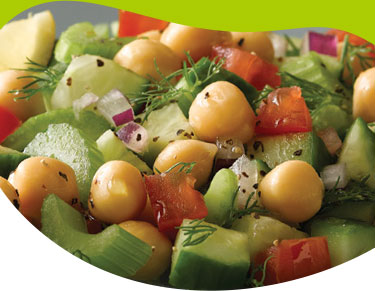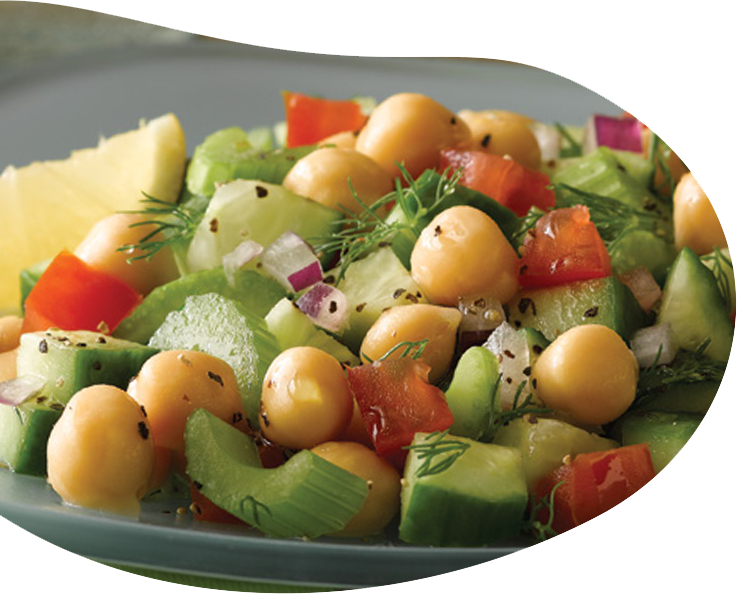 Consumer plant-based diet attitudes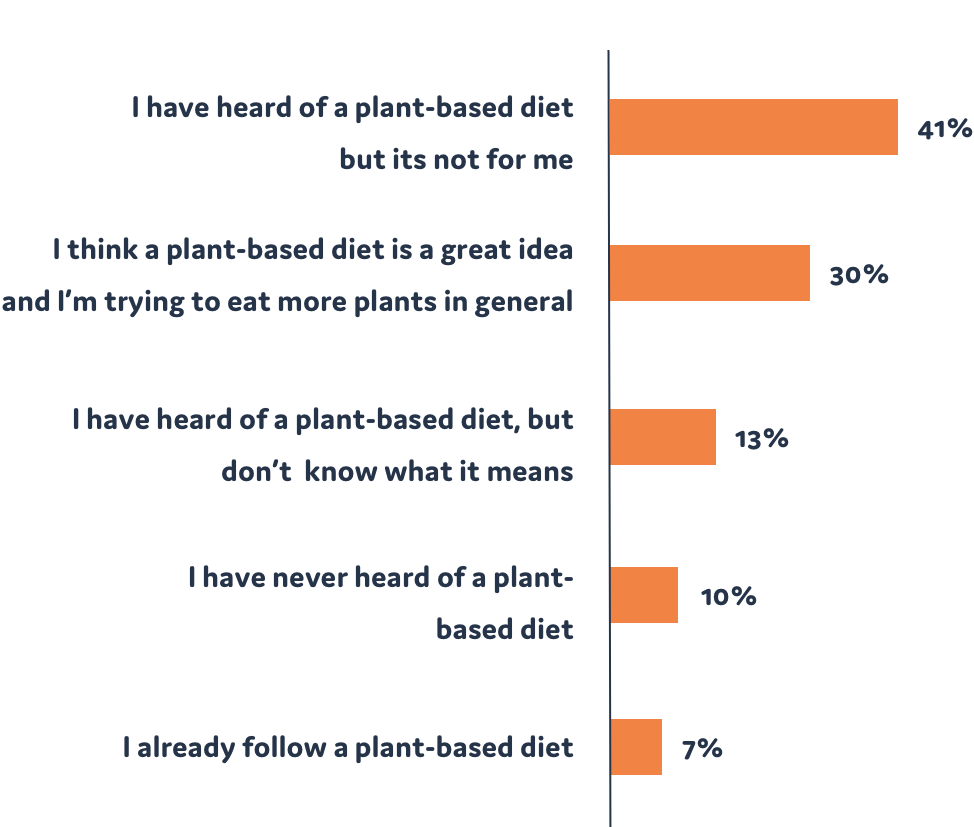 Versatility
RDNS ARE INCREASINGLY RECOMMENDING
CANNED BEANS TO THEIR CLIENTS.
They understand that canned beans offer a simple, convenient, and tasty way to
add flavor, texture and variety to just about any meal. When counseling clients,
RDNs offer reasons why adding beans is advantageous and provide a number of
simple ways to incorporate more beans throughout the day.
RDN SHARE DIFFERENT WAYS TO PREPARE AND CONSUME BEANS WITH THEIR CLIENTS.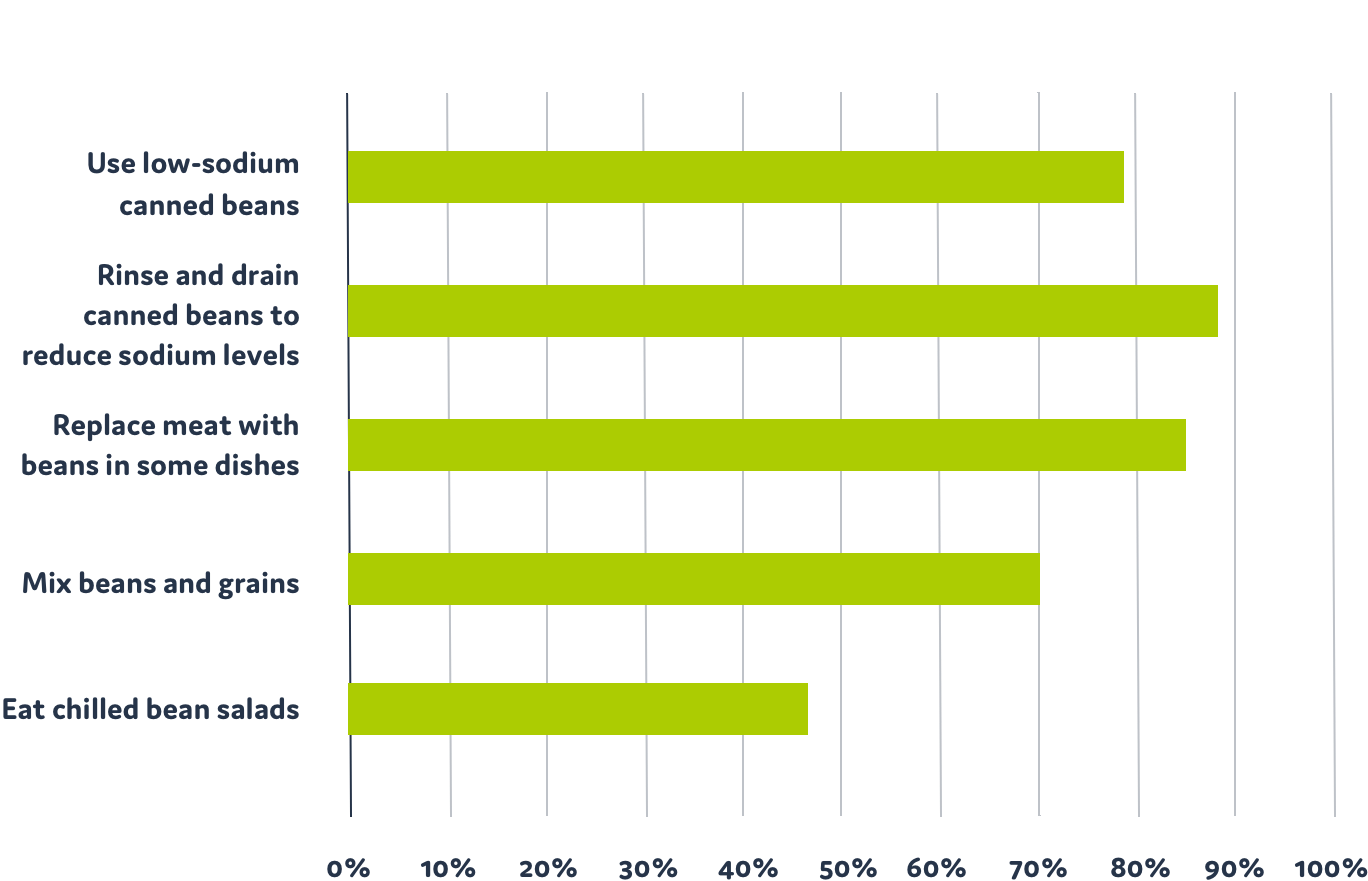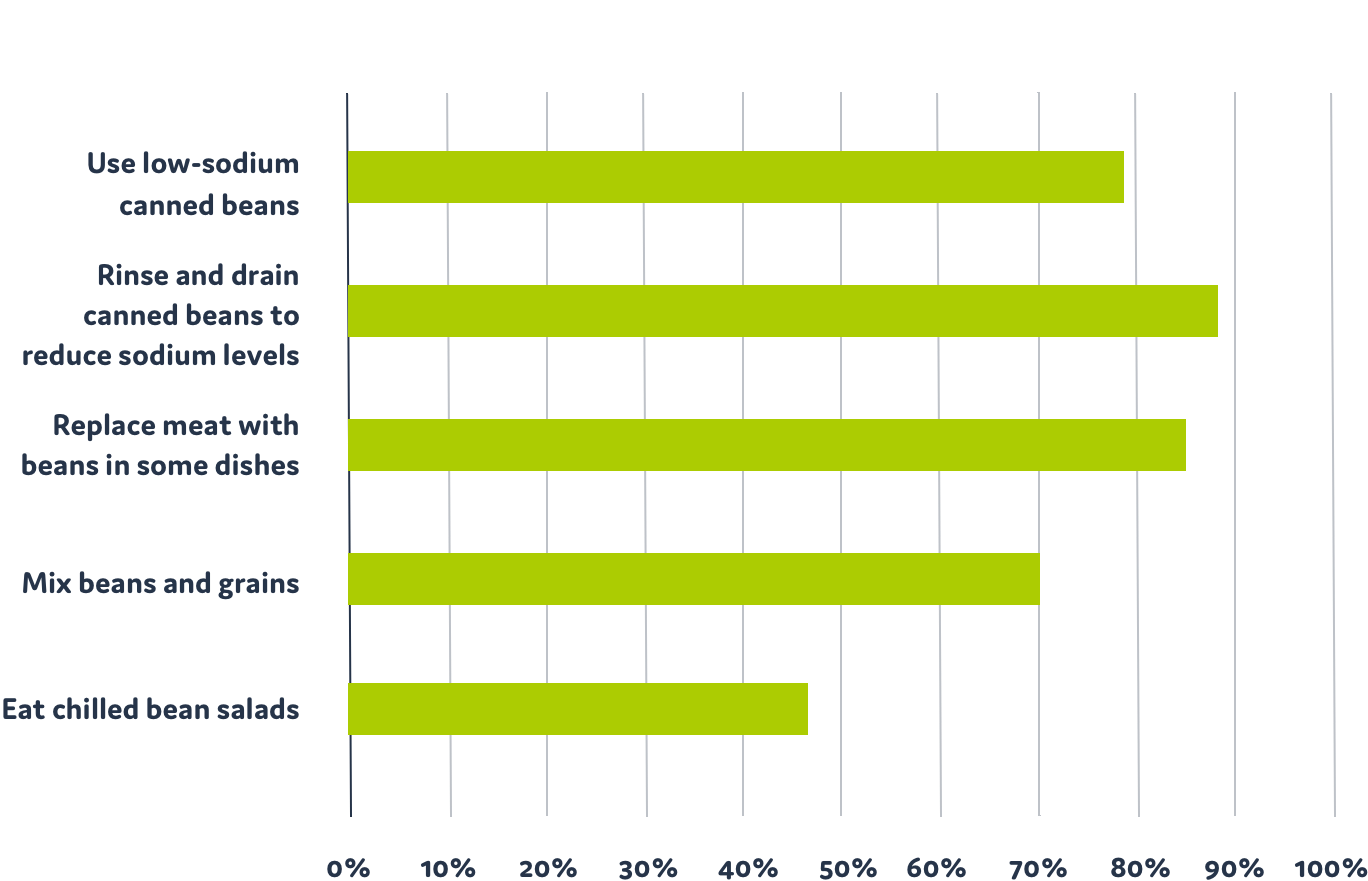 Learn more about the versatility of canned beans.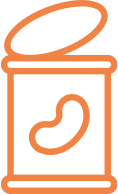 According to the Can Manufacturers Institute, nearly 100% of food cans sampled did not contain BPA as a component of the lining, confirming the industry's move to the use of new linings in food cans.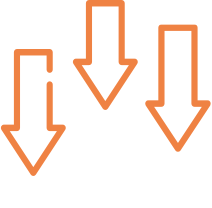 A study published in Journal of Culinary Science & Technology revealed that rinsing canned beans reduces the sodium by 41%!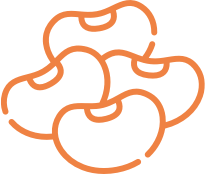 Research shows that slowly adding additional beans to the diet will reduce the incidence of flatulence over time.
There are as many fun canned bean facts as there are ways to use them.
Learn more fun facts about canned beans
Recipes
The Start of Something Good…
Delicious, nutritious, inexpensive, and easy to use, canned beans add taste, texture, and nutrition to any meal. Added to an entrée, the foundation of a side, the best part of a starter or a surprise ending as part of a dessert, canned beans can do! In fact, there are so many good and good-for-you things about canned beans, we're not sure how we fit them all into a can.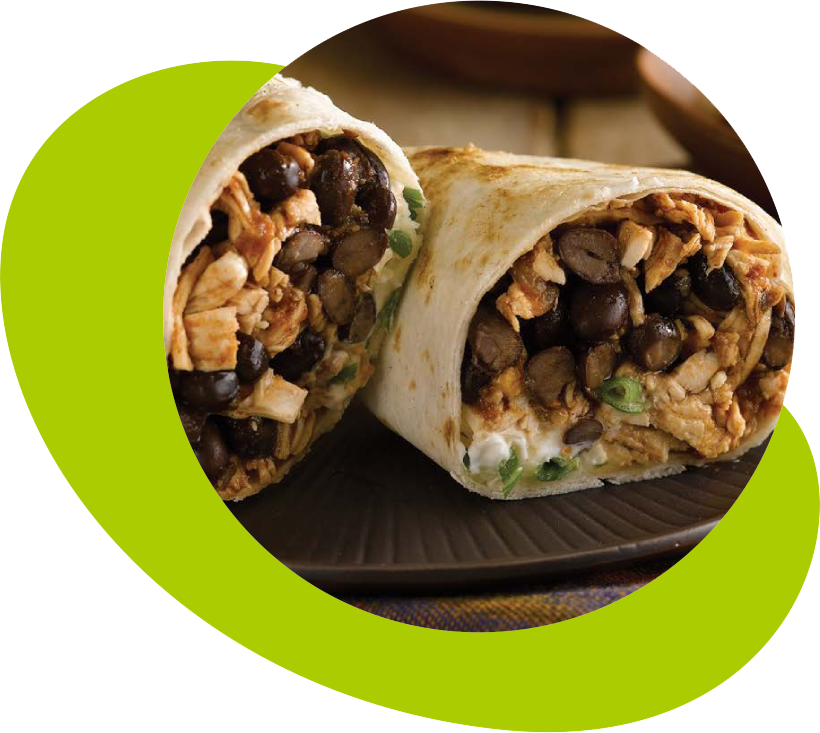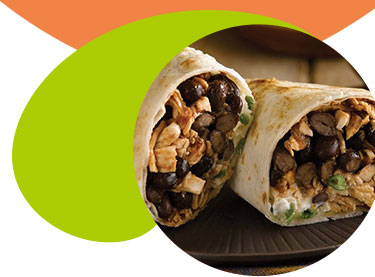 Educational Tools
Our research indicates that RDNs are keenly interested in tools they can share with clients, media, fans, and followers. On this page you'll find everything you need to educate about how easy, nutritious and delicious it is to eat more canned beans.
Check out the Toolkit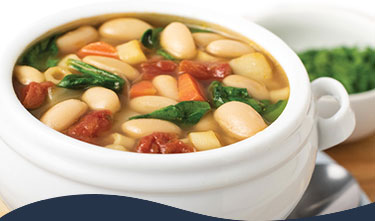 Supporting Research
Read the Studies
Health and nutrition experts agree beans are an important part of a healthy, nutritious and delicious diet.
Following are our top ten reasons why everyone should eat more beans with supporting resources listed.
Eating beans can promote digestive health. 1
Adequate bean consumption can lower both total and LDL-cholesterol levels. 2
Eating beans can help prevent heart disease. 2
Eating beans can help control blood sugar. 3, 4
Eating beans can help people lose or maintain weight. 5
Eating beans can help prevent cancer. 6
Rinsing canned beans is an effective way to reduce total sodium content and improve their health profile. 7
People who eat beans regularly have a longer life expectancy than people who don't eat beans regularly. 8
According to research conducted by Bush Brothers and Company (March 2020), Registered Dietitian Nutritionists agree that consumers should consume more canned beans for good health. 9
The USDA classifies beans as a subgroup of the vegetable group and as part of the protein foods group, so they deliver two times the nutritional punch.10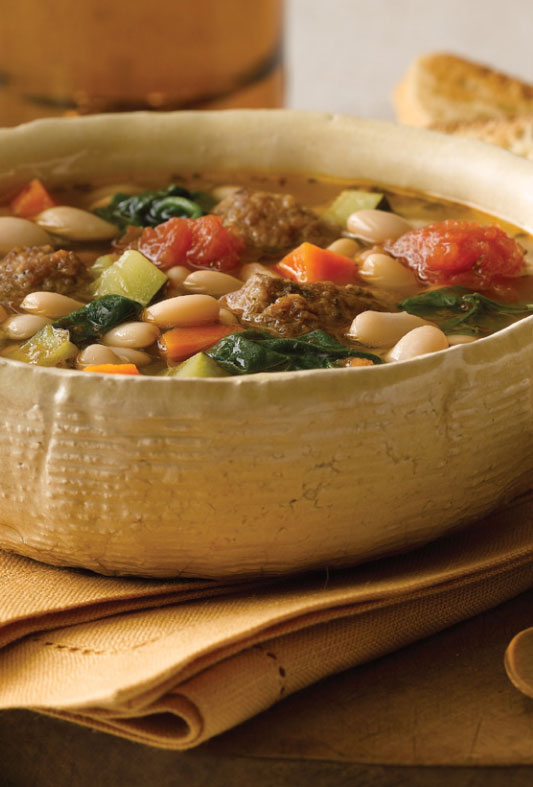 Anderson JW, Baird P, Davis RH, Ferreri S, Knudtson M, Koraym A, et al. Health benefits of dietary fiber. Nutr Rev. 2009;67(4):188-205
Brown L, Rosner B, Willett WW, Sacks FM. Cholesterol-lowering effects of dietary fiber: a meta-analysis. Am J Clin Nutr. 1999;69:30-42
Leathwood P, Pollet P. Effects of slow release carbohydrates in the form of bean flakes on the evolution of hunger and satiety in man. Appetite. 1988;10(1):1-11.
Hosseinpour-Niazi S, Mirmiran P, Sohrab G, Hosseini-Esfahani F, Azizi F. Inverse association between fruit, legume, and cereal fiber and the risk of metabolic syndrome: Tehran lipid and glucose study. Diabetes Res Clin Prac. 2011;94:276-283.
Shana J Kim, Russell J de Souza, Vivian L Choo, Vanessa Ha, et al.. Effects of dietary pulse consumption on body weight: a systematic review and meta-analysis of randomized controlled trials. American Journal of Clinical Nutrition, March 2016 DOI: 10.3945/ajcn.115.124677
Amarowicz R, Pegg RB. Legumes as a source of natural antioxidants. Eur J Lipid Sci Technol. 2008;110:865-878.
https://www.cooksillustrated.com/how_tos/11227-does-rinsing-canned-beans-remove-sodium
Darmadi-Blackberry I, Wahlqvist ML, Kouris-Blazos A, et al. Legumes: the most important dietary predictor of survival in older people of different ethnicities. Asia Pac J Clin Nutr. 2004;13(2):217-220.
BUSH's Beans Registered Dietitian Nutritionist Research, March 2020
United States Department of Agriculture, Health and Human Services. Chapter 1 in Dietary Guidelines for Americans, 2015-2020, 8th Edition, Washington, DC: U.S. Government Printing Office, January 2015. [cited 2020 Aug 23].